Has anyone ever heard of Erda? It's a quaint little place--a small gathering of farm homes rather than a city or town. Golden wheat fields wave in the wind, streets don't have gutters, homes have porches large enough that you can actually entertain on them, every one owns at least one horse and knows how to shoe it themselves. It's a nice place to see, then get the hell out of because it's too quiet and small. Places like that always seem to make me sad. Some personalities can feel so peaceful and beautiful in that kind of setting. I always feel really small and alone.
I'm tired of being alone. I live in my grandparents' basement, and I mostly sleep. I have goals and pursuits to carry me, but I don't feel quite as fulfilled as I'd like. I feel most fulfilled when I have someone to take care of. Rather than talk to myself all the time, I'd rather talk to a dog.
I remember begging my parents for a Saint Bernard since the time I was ten or eleven. Mind you, this was before that movie "Beethoven" came out. But my parents, remembering our latest and only family dog we had as a child, couldn't bear the thought that another dog might be neglected. Plus, they didn't like the bugs that animals sometimes attract.
I'm twenty-six, for kripes sake! What's holding me back?
As far as I know, there are only two Saint Bernard breeders in the state of Utah: one in Cache Valley and one out in Erda. Erda is a half-hour drive from Salt Lake. I usually have to go to Salt Lake on Tuesdays for my harp lessons, so I figured I would go out to Erda beforehand so that I could see the puppies.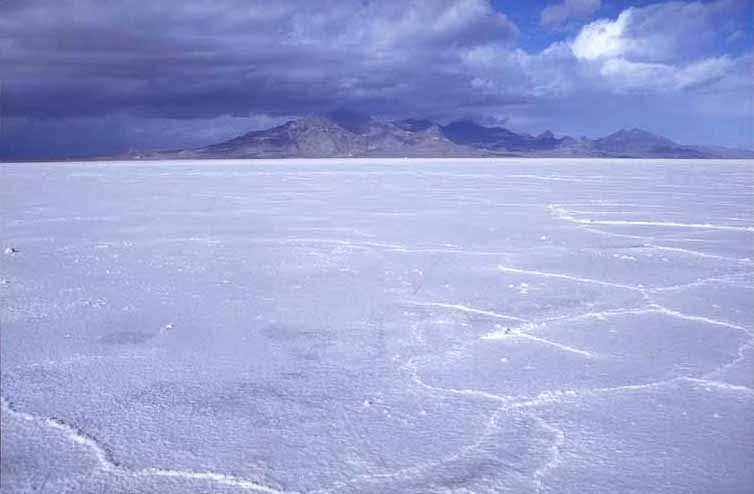 I passed by the Salt Flats and the Great Salt Lake on my way. Can you believe that I had never seen either? It was really fascinating to see a place like that in Utah. It was also really dangerous; I was driving
and
talking to my mom on the phone at the same time. It doesn't make sense to stare and multi-task in the car. Don't do it, guys.
In the past two months, these breeders have had two different litters. He opened the gate to let them out of their kennel, and the twelve puppies scattered like mice--so intent to explore the world and play. I sat down on the grass, and two puppies came up to sit on my lap, one started nibbling at my hand, another started chewing on my shoe, and the rest just ran around me, chasing and tackling each other. You've never seen a cuter bunch of nuggets.
Anyway, this is
my
boy, and nine week old male that I'm bringing home this Friday. I get really irritated when breeders will name their puppies, only to sell them away. What right do they have to name a dog that will spend the rest of its life with someone else, just because they happened to be there when the litter was dropped? These breeders don't name their puppies. He's all mine, and I decide his name. He's Pistol.